umpire
Pronunciation /ˈʌmpʌɪə/
noun
1 (in some sports) an official who watches a game or match closely to enforce the rules and arbitrate on matters arising from the play.
1.1 A person chosen to arbitrate between contending parties.
verb
[no object]
Act as an umpire in a game or match.
Origin
Late Middle English (originally as noumpere) (denoting an arbitrator): from Old French nonper 'not equal'. The n was lost by wrong division of a noumpere; compare with adder.
==========
I rarely attempt to be an
umpire
, generally seeking to stretch rather than enforce the rules.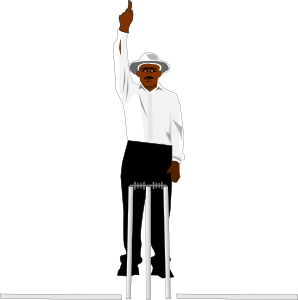 [Shocked! E.P.S. Shocked! Where is the car to be sold in that photo?
irreverent
, indeed!]